You have been working on your body for years and think that you are remarkably close to getting as near to perfection as possible. Once you have the perfect sculpted body, you can go on to be an Instagram star, a social media influencer, or just someone who's happy. The only thing stopping you is small areas of fat that simply won't go. Typically, those layers of stubborn fat sit around the belly or on the hips, and despite your best efforts you just cannot shake them off. In desperation, you look around for help, and may find Venice Beach Surgical Center. Our skillful team offers liposuction high definition for Los Angeles residents.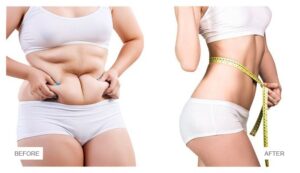 What Can You Do To Get Rid Of Stubborn Fat?
You might have thought for years that you are going to be stuck with wave after wave of stubborn fat. You might have done HIIT or track running, or even choose strict diets to try to shed the last of those pounds. Nothing has worked, and you still cannot finish off your perfect beach-ready body. In this case, your last chance might be to have HD liposuction, which is focused upon removing fat from difficult areas. If you have been looking for a way to get rid of this fat, then liposuction might have seemed like a last resort, but in fact you can have the fat taken out today much more easily than ever before. You don't even have to worry about long recovery times or difficult healing processes. Instead, you can just get on with having the body you have always wanted.
How Does HD Liposuction Work?
The idea behind high-definition liposuction is that it uses ultrasound machines to break down the fat in these difficult areas, disrupting the fat cells and turning them into a much more liquid-like substance. This makes it easier for the liposuction tube to suck up, and there is less damage to surrounding tissues because the fat cells are easier to remove. The ability to use ultrasound means that the surgeon can focus the treatment on hard-to-reach areas, such as the very front of the belly, or the area over the hip bones where love handles are likely to reside. You can learn more about liposuction when you have your first consultation with our team, and let Dr. Rojas tell you how it will work on your body.
Reach Out To Us Today
If this is the last chance for you to try to remove these stubborn lumps of fat in your body, then HD liposuction will be the ideal solution. At the Venice Beach Surgical Center, our teams are able to help you with the best liposuction high definition in Los Angeles. Our highly qualified doctor and support team are here to help you, and to discuss your cosmetic surgery needs. Find out more about how we can assist you with stubborn fat today when you contact us online today, or call us at (888) 598-0620 now.