If you have decided on liposuction you need to find a clinic/surgeon to undertake the work. Choosing among the best liposuction surgeons in Los Angeles is important because it ensures that you get the best care and the best results for the liposuction you are undergoing. Los Angeles is a hotbed for plastic surgeons so it makes sense to explore your options so that you can choose the best one for your body and your needs. Venice Beach Surgical Center has the following tips to help you make the decision that is right for you.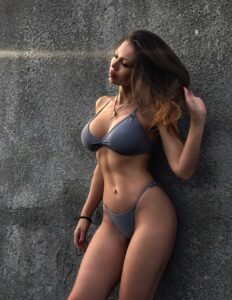 Check for Board Certification
It's vitally important that the plastic surgeon you choose is board certified. This tells you that he has the proper credentials and training to perform the cosmetic surgery treatment you're considering. Look for certification from the American Board of Plastic Surgery. The best liposuction surgeons in Los Angeles should be able to produce this information when you ask. If not, look elsewhere because this is a big red flag that the clinic isn't legal or that the doctors aren't properly trained. We are always happy to share our credentials with you. 
Look at Before and After Photos
Another way to ensure that you've found the right surgeon to perform your liposuction is to look at his previous clients. Ask to see before and after photos so you can get a good idea of what your results might be. Make sure you ask for before and after photos that are specifically of previous liposuction procedures. That way you can see how your body might look when your treatment is complete. If you don't like what you see, you'll know pretty quickly that you need to look for a different surgeon. 
Visit the Clinic
We are always happy to have our potential clients visit the clinic to see how everything works and to meet our staff members. This is a good idea because it allows you to determine if you're going to be comfortable at the clinic and lets you build rapport with the staff that will be taking care of you. During your tour, look for proof of a state license to practice or ask to see the license at some point. This tells you that the clinic is legally allowed to operate and that you can trust that the staff is well trained.
Talk to the Surgeon
Before signing on the dotted line, it's a good idea to meet with your potential surgeon so you can talk about the liposuction procedure. This lets you know what to expect and helps you determine if this is a surgeon you feel comfortable working with. You want a surgeon you can trust and with who you have a rapport with so spend a little bit of time talking before you decide if he's right for your needs.
When you are looking for the best liposuction surgeons in Los Angeles, look no further than Venice Beach Surgical Center where we have the best of the best. Call today to set up your consultation for liposuction.