Looking good in LA is important whether you are a superstar or a clerk at the local cashier. There are countless ways that you can improve your looks and hold back the signs of aging with the help of a cosmetic surgeon, and one of the most common ways is through the use of injections into the face to prevent wrinkles. This is one way to improve your looks and keep your face from showing the obvious signs of aging. Understanding more about these injections, and how a surgeon specializing in Botox in Los Angeles can help, will let you feel more confident about your final decision.
The rise of Botox
   Across the US, there has been a growing trend for Botox injections. While there were no statistics available for specific areas until 2014 since that date the American Society of Plastic Surgery has collected regional data showing that 28% of Botox was used in the Pacific region, 24% in the South Atlantic, and other regions between 20 and 13 percent. Data collected by the ASPS in 2017 showed that Botox was the most popular non-invasive cosmetic treatment, with a total of 7.2 million treatments offered in that year. This can be compared with the year 2000 when only 786,900 treatments were given.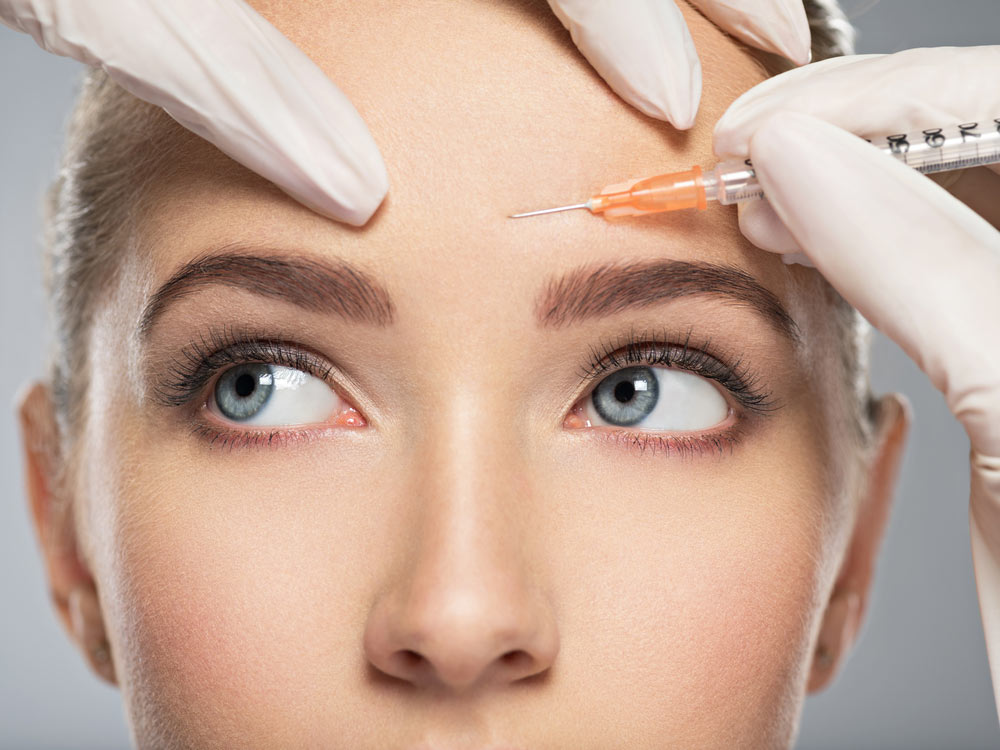 People using Botox
   With the high number of people using such treatments, it is clear that this is not a therapy only limited to celebrities and the wealthy. Estimates suggest that it is very popular among people below the age of 34, rising 87% in 2011-16. In 2016, statistics stated that women were the primary focus of cosmetic surgery in general, with men comprising only 8% of the procedures. However, men seem to be very interested in Botox, particularly where it is used to treat wrinkles and signs of aging, and to make a face – which might appear on Instagram – seem much younger. Reports also suggest that there is much greater acceptance in Los Angeles for these treatments being used by men. Indeed, there has been a notable rise in the number of men seeking the least invasive cosmetic surgery treatments, including Botox and other injectables. It has even been referred to as "Brotox", and some medical spas even hold special events designed to bring men in to cosmetic treatments. Experts still recommend that men seeking this treatment for the first time should seek out board certified doctors "or someone who has significant experience with injectables", rather than allowing it to be performed at a spa or party event.
Women using Botox
   On the other side of the divide, the majority of users responding to a Botox survey were women, with the highest percentage of those between the ages of 41 and 55 years. Before this age, only 13% of women used it, and after 55 this percentage again fell to 13. Of those replying, only 12% were housewives, with others being professionals, business owners, clerical or admin staff, and managers. 30% used Botox initially to seem more relaxed, while another 17% wanted to look less stern.  After treatment, the majority of users (47%) said that they felt more attractive, but only 29% said that they felt more relaxed. Despite this mismatch between intentions and results, nearly 80% were strongly satisfied with the results of Botox. While most paid a maximum of $500, over 10% paid more. Women considering Botox should definitely look around for a reasonably-priced provider before starting the treatments.
Looking for Botox in Los Angeles
   It is very clear that not everyone who uses Botox is aiming to be a star. The rise of social media has left many people wanting to look their best for Instagram and Facebook posts, and this means that Botox is in high demand. Customers hoping to make use of this treatment need to find a doctor who will help them get the best from their injections, and this should mean visiting a specialized, certified doctor such as Augusto Rojas. At his clinic in Venice Beach, he can help customers receive the right non-invasive treatments, including Botox if he thinks that is appropriate.
Come to Venice Beach Surgical Center
   Whatever your reasons for choosing to improve your looks and combat the signs of aging, Venice Beach Surgical Center can help you. With our specialist doctors and surgical team, we can develop a program of Botox treatments which will suit your needs, and help you to reduce the signs of aging such as wrinkles or sagging skin. Talk to our team today to discuss a range of treatments including Botox, fillers and lip augmentation designed to make you feel relaxed and reduce signs of stress. To make an appointment to talk to Dr Rojas, call us at (888) 598-0620 today.