Before you contact a cosmetic surgeon, it's important to know in which category does your desired procedure. The skin, which is the main subject of dermatology, can be treated from two different perspectives (or branches of dermatology) – cosmetic and medical. Let's take a look at the differences.
Cosmetic dermatology – aesthetic purposes
Cosmetic dermatology revolves around the skin and other smaller parts of the body, such as nails, face and hair. Both DOs and MDs and can perform cosmetic procedures, but only if they're registered with the American Board of Plastic Surgery. This isn't required for medical dermatologists.
Most cosmetic surgery centers in Venice Beach specialize only in cosmetic procedures. This means that patients undergo these procedures because they want to improve their appearance.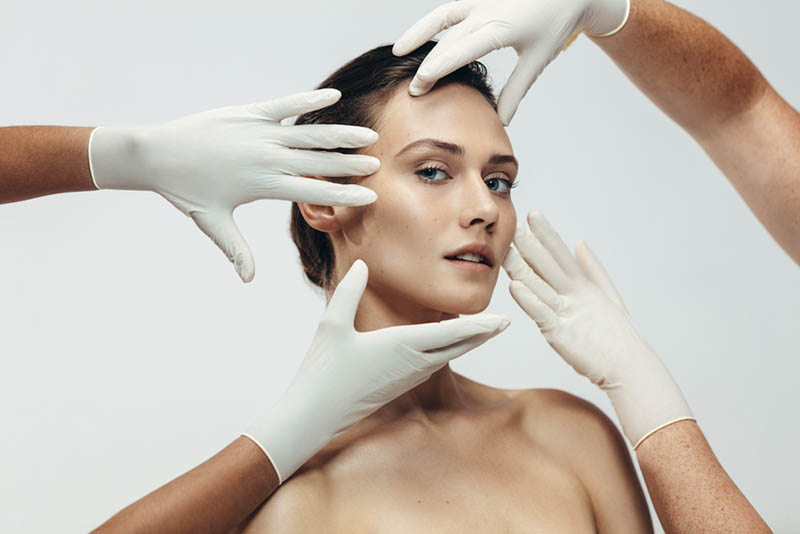 There is no health risk involved and the person's physical health won't be jeopardized if they don't opt for the procedure. This involved correcting small imperfections that don't affect vital signs or the normal functioning of the human organism.
Here at Dr. Rojas cosmetic surgery Los Angeles, we specialize only in cosmetic procedures. Make no mistake – cosmetic surgery can greatly affect confidence and all other aspects of mental health. The mind and body are always connected.
Medical dermatology – health reasons only
So, what's the difference? Medical dermatology involves diagnosing and treating different conditions related to the skin. These conditions aren't present in every human being, unlike wrinkles, flabby skin or bags under our eyes. Instead, they are the consequence of a disease, infection or even an injury.
Traditionally, medical dermatologists have a wider area of influence than cosmetic dermatologists. A small minority of all existing conditions are limited to the skin. A skilled medical dermatologist can use skin-level symptoms as indications of underlying conditions that might jeopardize the patient's health.
Unlike cosmetic surgeons and dermatologists, medical dermatologists are never the first person you go to. A general practitioner is a person who sees the symptoms and directs you towards medical dermatologists for further treatment.
What about both at the same time?
A special area of dermatology that fuses both the medical and the cosmetical is surgical dermatology. This niche involves surgical procedures that are often for both health-related and aesthetic reasons. For example, a surgeon specialized in cosmetic dermatology often fixes facial injuries in people who were involved in car accidents.
Automotive impacts cause both health issues, such as bone bruises, bleeding and lacerations, as well as cosmetic reasons. Facial injuries can greatly change the appearance of a person. The same MD can specialize in both cosmetic and medical dermatology, but surgical procedures require a different permit.
At Dr. Rojas cosmetic surgery center, we perform surgical procedures from a solely cosmetic standpoint.
If you have any questions about different treatments and procedures, we at the Dr. Rojas surgical center are at your disposal. Feel free to call us at (888) 598-0620 or schedule an appointment online. We believe that patients should get to know us and our method of work before trusting us to do life-changing procedures.