The desire to look more beautiful and younger is something that occurs to many people in life. You may look in the mirror and feel unhappy with what you see looking back at you, and long for days ten or twenty years ago when things looked different for you. There are options available to you that can help you look and feel younger, like changing your diet and exercise routines, but even with those efforts, you may not be able to achieve the look you want. There are medical procedures available to you that can help you, and you want to take ask yourself, "what will it take to find the best cosmetic surgery near me?"
Experience with Cosmetic Procedures
Any facility that you consider using for cosmetic procedures needs to be one where the practitioner and staff have experience with the procedures you have interest in. As you look at different locations, look to see how long the doctor has been in practice, how long the facility has operated, and what experience they have with the procedures. You should also look to see that the doctor uses the latest technology and methods available with expertise so you can be sure to get the best treatment possible.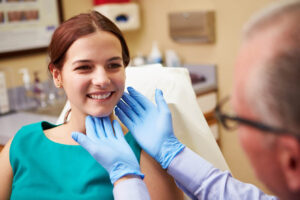 Quality Results in Cosmetic Procedures
As you seek to answer the question of finding cosmetic surgery near me, you want to make sure that you will get results from the procedures you seek. Look at the testimonials of past patients to see how satisfied they are with the work they had done. You should then arrange for a consultation with any doctor you consider so you can discuss procedures and they can show you a portfolio of patients and the work they have done so you can make sure it meets your standards.
Cosmetic Surgery in the Los Angeles Area
When you want to find quality cosmetic surgery near me, and you are in the Los Angeles area, you want to make sure you consider coming to us at Dr. Rojas Cosmetic Surgery. Dr. Augusto Rojas has over twenty years of experience in cosmetic surgery, and he can provide you with the sophisticated procedures that can help you achieve the look and desired results you want. To schedule a consultation with Dr. Rojas to discuss your possibilities, please call us at (310) 291-7143 and we will set up an evaluation for you.