Modern life is all about combining the busy working life with a difficult schedule of diet and exercise to keep your body trim and athletic. Not all of us have been blessed with bodies that respond well to stress and dieting, and so you may end up with small pockets of fat sitting around your thighs, buttocks or belly that are preventing people from realizing how hard you are working to keep up with the standard required of modern life. If you have decided that you need to get rid of this fact for good, then you need to speak to Venice Beach Surgical Center about our latest liposuction treatments for Los Angeles residents.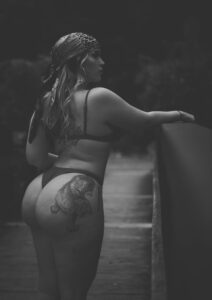 Using the Latest Technology
You do not want everyone to know that you have had this type of cosmetic procedure, and in fact you may have been avoiding making this decision because you are worried about the scarring and impact on your body. However, we use the very latest liposuction technology to make the process much easier for you, and to reduce the amount of scarring and damage caused by the procedure. By using ultrasound techniques and a much smaller cannula for extraction, we can target only the fat cells, reducing the amount of damage that is caused to surrounding tissues such as nerves and blood vessels. Because we use this more advanced technique, bruising is reduced, and the small cannula size allows us to limit the amount of scarring caused by the process. This means that you have a much smaller recovery time and fewer scars on your body as a result.
Talk to Us About Your Lipo Needs
When you come to consult with our cosmetic surgeon, we will discuss with you the particular areas of concern that you have about your body. This might mean that you want to know how we will take fat from areas such as the upper arms, where there are a lot of muscle tissue and blood vessels in close proximity to the fat cells. We can pinpoint where you will most benefit from having this lipo treatment and show you how you might benefit from the process. You can also advise us about where you would most like us to remove fat cells in order to better show off your physical appearance.
Come in For A Consultation Today
, then you should come to Venice Beach Surgical Center and make your first appointment. We are here to provide you with more information about what to expect from your treatment, and to offer you advice about the benefits that you will experience once is perceived goes ahead. To find out more about what we can do to help you change your appearance, reach out to our team today. You can contact us using our online enquiry form, or call us directly at (888) 598-0620 now.