When it comes to cosmetic beauty treatments that are almost as common and casual as a standard dentist visit these days, it would be fair to say that Botox is right up there at the top of the list! A little touch of dermal filler here and there is absolutely no big deal in the grand scheme of the current cosmetic landscape, a perfect way to maintain a youthful appearance without having to worry about pesky crow's feet and other fine lines around the face. To help you see just how good of a decision it can be for you to undergo this summer, here are just a few of the many reasons why Botox in Los Angeles is a great choice for everyone!
The Reduce The Appearance Of Crow's Feet
Crow's feet are one of the first signs of aging that a person will develop and notice, and they can be made much worse by things like squinting in the summer sun and, unfortunately, laughing with friends and family! Botox is a treatment that can help to even out those crow's feet and fill in the gaps that the loss of collagen has created around your eyes.
There Is Very Little Downtime
The great thing about Botox is the fact that it doesn't require much recovery time, leaving you to enjoy most of the summer. There will be some inevitable swelling and redness as the exact injections sites around your face, but in a small amount of time these side effects will settle down and all you will be left with is the benefits of the skin tightening that has occurred. Botox is something that can very easily be incorporated into even the busiest of schedules.
It Can Be Used To Help With Excessive Sweating
Botox isn't just a treatment used for eliminating fine lines and wrinkles, it also has a very practical benefit that is especially helpful in the summertime. If you are somebody who is prone to excessive sweating, Botox can be injected in the relevant location on the body in order to disrupt the signal sent between your muscles and your nerves. This results in a slower and lower rate of sweating, leaving you feeling more confident in any of your outfit choices even at the hottest times of the year!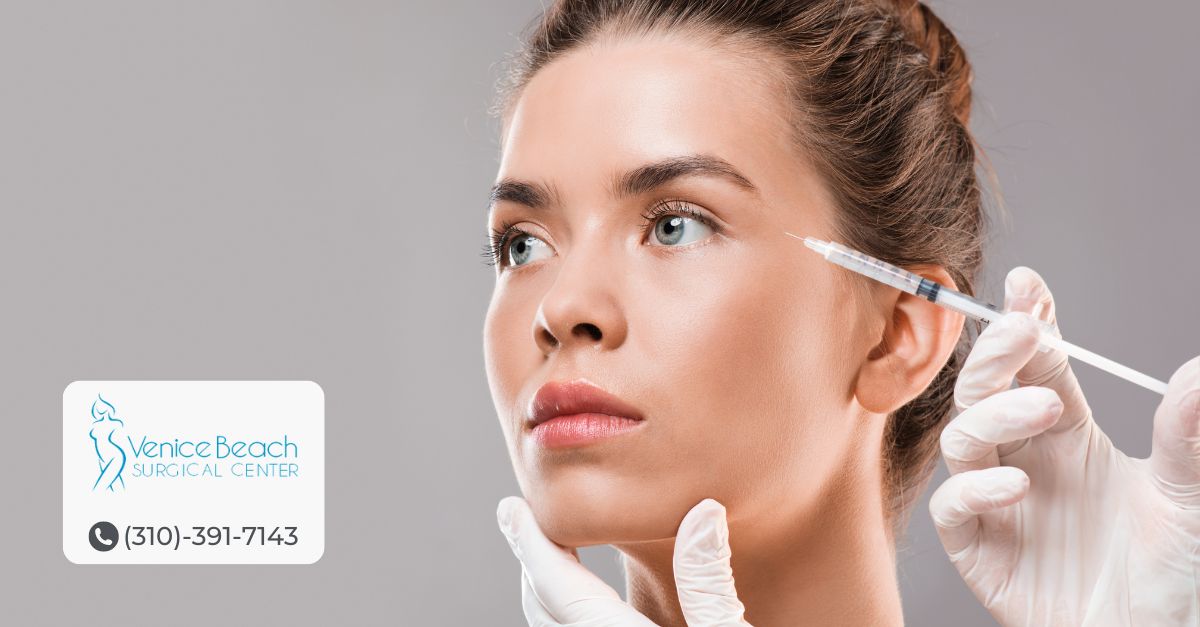 No Skin Resurfacing Needed
 Whilst something like skin resurfacing can result in increased sensitivity, Botox treatments are delivered via injection and therefore you are not required to stay out of the sun for any amount of time after having the procedure done.
If you would like to receive all of the benefits of Botox in Los Angeles and a whole lot more, then don't hesitate to go ahead and book an initial consultation appointment at the Venice Beach Surgical Center! Dr. Rojas and his team of expert professionals are ready and waiting to welcome you to the clinic and take you through every step of the process in a friendly and comforting manner. We look forward to meeting you.