There is no doubt that liposuction is still one of the most popular and commonly performed types of cosmetic surgery in Los Angeles and in other cities and countries across the globe, and the incredible advancements within the field mean that the kind of lipo you might have received 25 years ago is nothing like the modern lipo that you can get the benefits from in 2022. Of course, in order to achieve the best possible body transformation for yourself, you need to have a comprehensive understanding of exactly what parts of you need to be treated. With this in mind, here are 7 of the most common areas for liposuction treatment that Dr. Augusto Rojas can provide.
Although the 'big butt' look has been very much on trend in recent years, the most popular spot for liposuction is still the buttocks! Treatments in this part of the body can help you to look more in proportion and give you more of the shape that you desire.
The love handles are usually the last thing to disappear during a weight loss journey, and sometimes they don't go away at all no matter how hard you work out. A quick lipo treatment can put the finishing touches on your mission!
If you want to achieve those last few perfect touches on your new body, then lipo on the abdomen can be the best option for chiseling and contouring those abs that you never knew you had!
If you have some stubborn fat left around your legs and thighs and want to see that much-coveted thigh gap when you look in the mirror, then opting for liposuction is a convenient and effective decision.
Sagging skin as you age can be particularly noticeable on your face and chin, so you might want to consider a neck lift procedure along with any fat that you have removed from this area.
Lots of women (and men!) are plagued with the dreaded 'bingo wings' if they lose an amount of weight, and liposuction can be a great help in taking away some of that extra material that is hanging around your upper arms. With further targeted weights work, your arms will transform into the arms that you have always dreamed of.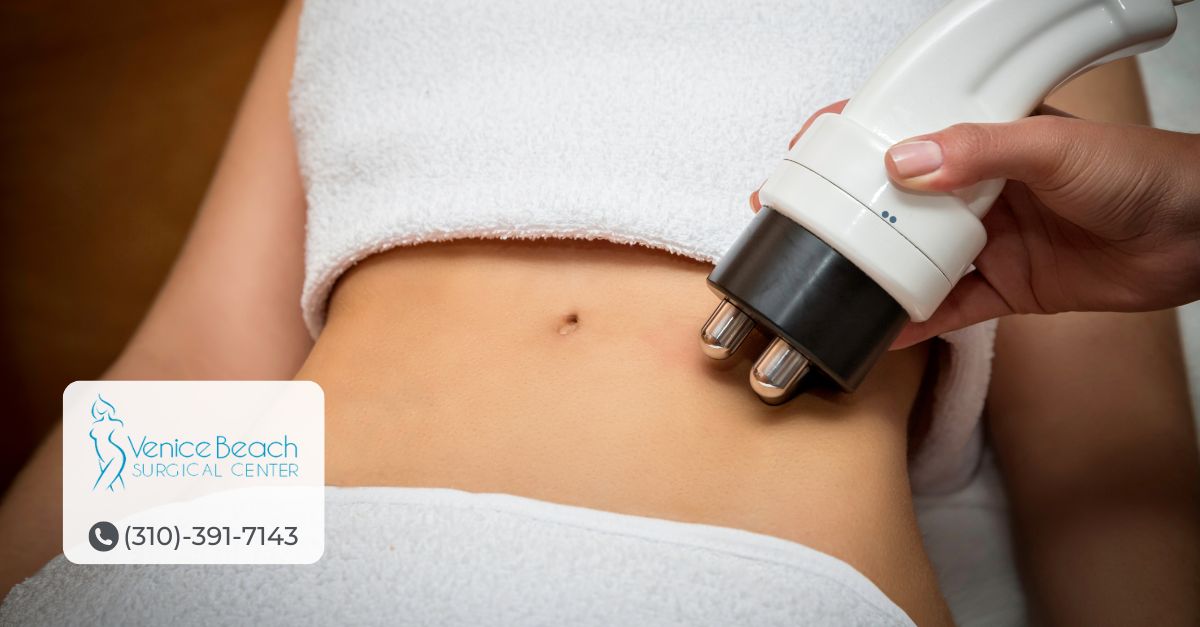 The reshaping and reforming of male breasts on the chest area is a much more common procedure than you might think. It might not be a medically serious issue, but it is definitely one that can have a negative impact on mental health.
If you are interested in liposuction in any of these specific areas, then don't hesitate to get in touch with Dr. Augusto Rojas and his team at the Venice Beach Surgical Center to set up an initial consultation appointment. At this appointment, you will be able to have all and any questions answered to give the best possible understanding of your potential procedure. We very much look forward to meeting you!