We know that you have a lot of choices when it comes to breast augmentation in Los Angeles. This area is home to some of the best cosmetic surgeons in the world. Dr. Rojas and his team at the Venice Beach Surgical Center can provide some of the best breast augmentation anywhere, and they can do it for a reasonable price, too. In this blog, we'll go over what some of the breast augmentation procedures are, as well as why our surgical center is the place to get them done.
Dr. Rojas Breast Augmentation in Los Angeles
Breast augmentation, at its core, is about feeling and looking your best. We have many different kinds of clients who come in for breast augmentation. Some want to feel as confident as they used to, and breast augmentation is a fantastic, non-invasive way to do that. Others are in a position where they can look how they've always wanted to. We can help them to reach their dreams, to get the confidence that may have eluded them for so long. No matter your reasons for coming in for breast augmentation, we can put together a package that will fit your needs.
The Right Breast Augmentation
Many of our patients come in with some idea of how they want their breast augmentation to look. Others don't, they simply have the vaguest idea of how they want their body to look. We can help both types of customer, as well as anyone who might be in between. When you arrive at our facility, Dr. Rojas or one of our specialists will sit down with you to figure out the right kind of breast augmentation procedure as well as what the right size for you should be. That way, you'll walk out of the facility with a body that brings you all of the confidence you deserve.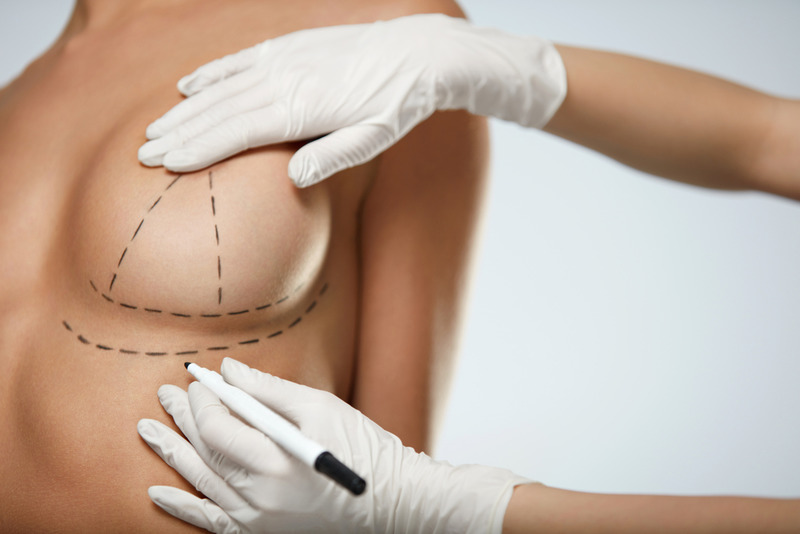 Where the Breasts are Augmented
Contrary to popular belief, breast augmentation isn't limited to the breasts themselves. Typically, the implants are put under the pectoral muscle. Everything that Dr. Rojas and his team do is meant to give you the results you're looking for as well as minimizing any pain or scarring. For some patients, that means that putting the breasts below the breast tissue/gland and above the pectoral muscle is the way to go about that. To be clear, no matter which method you go with, the surgery is considered bloodless or very close to it. With a minimal amount of bleeding, the recovery process is easier than ever.
One Choice for Breast Augmentation
Breast augmentation is a procedure that can change your body and your life for the better. As such, it's important to go somewhere that you can trust. Dr. Rojas and the rest of our team have been performing breast augmentation for a long time. Using the most cutting edge methods and techniques, you can be back at your daily activities in two days. Schedule a consultation through our site or by calling us at (888) 598-0620.