With cosmetic surgery and all of its associated treatments becoming more and more mainstream in today's culture and society, it would be fair to assume that people who never thought about it before are now considering getting one or two procedures. Of course, now that cosmetic surgery is so readily available and accessible, the main problem comes in choosing a clinic to put your trust in, especially in a city like Los Angeles! In a place where it seems there are more cosmetic surgeons than dentists, how do you find the surgery that is going to be best for you? Here are some of the highlights we have pulled from Dr. Augusto Rojas reviews to help you see that he is the man to go for.
A Welcoming Atmosphere
One of the main highlights of praise among the reviews are patients exclaiming just how stress-free and welcoming the clinic atmosphere is. We are well aware that even the smallest, non-invasive procedure can be anxiety-inducing for a first-time visitor, and we do everything in our power to make the entire experience as open and friendly as possible. There is no such thing as a silly question when your body is the primary topic!
Huge Amounts Of Experience
Dr. Rojas has been at the forefront of the cosmetic surgery landscape for many, many years, and his steady leadership and award-winning skills filter through every single member of staff at the clinic to ensure that the experience isn't put to waste. There are so many untried and untested clinics in Los Angeles that it can be a minefield trying to separate the good from the bad, but as you can see from the reviews, the Venice Beach Surgical Center is right up there at the top of the good list!
Wide Variety Of Treatments
The clinic specializes not in just one type of cosmetic surgery, but in a wide range of treatments and procedures. From non-invasive to invasive, the whole spectrum of cosmetic treatment is covered at the Venice Beach Surgical Center, and that just goes to show the vast experience and skill that the expert professionals boast in each and every department.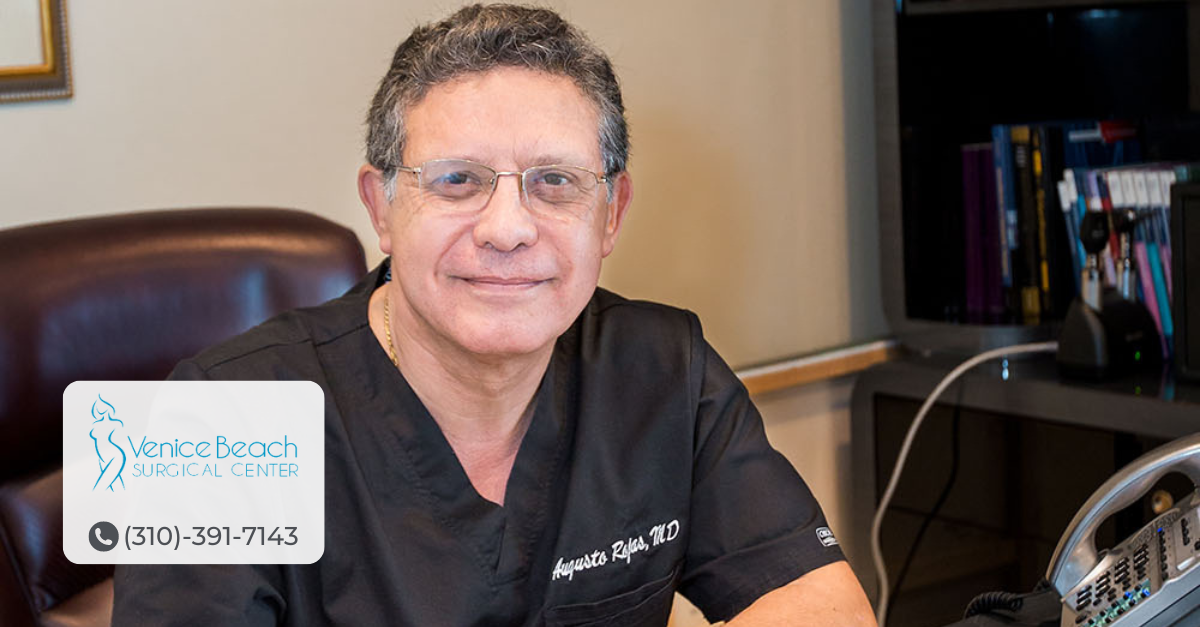 Excellent Aftercare Quality
Something that is repeated again and again in reviews is that the clinic offers extensive aftercare to ensure that every patient's recovery goes according to plan. We are as dedicated to our past patients as we are to our present patients, and that is something that sets us apart from others in the field.
So, if these Dr. Augusto Rojas reviews have helped you to make your mind up, then don't hesitate to get in touch with the Venice Beach Surgical Center to set up an initial consultation. The team is ready and waiting to welcome you for a friendly and relaxed discussion about all of your questions and queries. We look forward to being able to play a part in helping you feel better and more comfortable in your own skin!