Having great-looking abs has been something that many men and women have been striving for for a long time. You may spend hours each week at the gym, doing strenuous exercises on your abdominals. You are very careful about what you eat and drink, and you do everything you can to help your body, but no matter what you have tried, those washboard abs just seem like a pipe dream to you. You want to have that finely sculpted body, but you just do not see how it will ever happen for you. Now, thanks to advances in technology, that possibility is available from us at Venice Beach Surgical Center. You want to explore abdominales marcados con liposuccion so you can get the look you want for your body.
HD Liposuction Makes It Possible
Here at the Venice Beach Surgical Center, the HD liposuction procedure that we offer can make body sculpting a reality for you. This unique procedure can produce results far beyond what traditional liposuction has been able to accomplish so far. Through the use of Vaser technology, fat can be targeted in your body in ways that were not possible before. The technology can emulsify the fat in those targeted areas, making it easier to remove and achieve better results for you.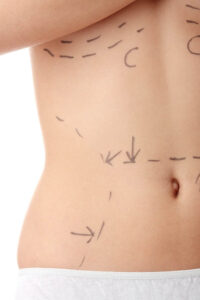 Gain Better Abdominal Definition
Abdominales marcados con liposuccion can help you to gain the abdominal definition that you have struggled to get for so long. A procedure of this nature is not designed for someone that is overweight. It is for the individual that maintains a healthy lifestyle and body and just wants to have that improved level of musculature that they have never been able to get. Not everyone is the ideal candidate for a procedure like this, and HD liposuction is something that needs to be performed by a practiced expert in the technique for you to get the best results.
The Abs You Want are Possible
Abdominales marcados con liposuccion can be a reality for you when you contact us here at the Venice Beach Surgical Center. You can learn more about the procedure and about Dr. Augusto Rojas, our expert cosmetic surgeon when you look at the articles and pages here on our website. You can then reach out to us using the contact form on our web pages, or by calling us at (310) 391-7143 so that you can schedule a meeting with Dr. Rojas and receive an evaluation to see if HD liposuction is the best path to help you get the abs you want.