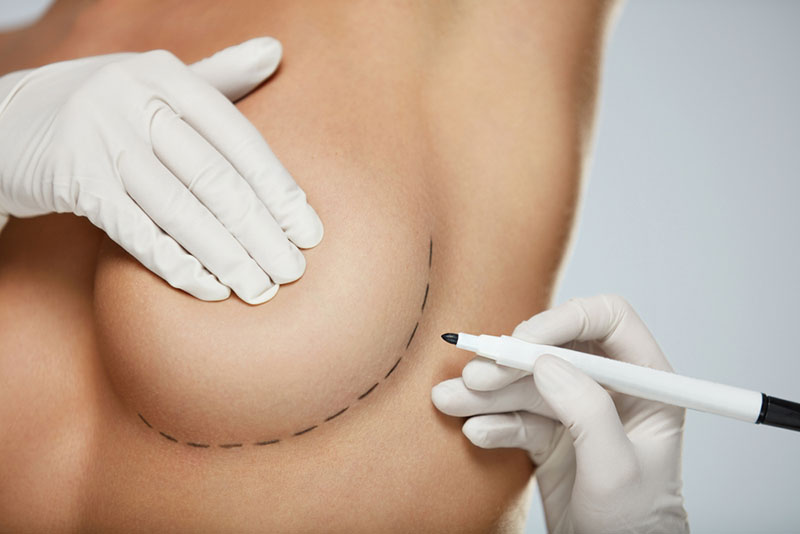 Women of all ages enjoy the benefits of this procedure with results that look and feel very natural.
Dr. Rojas and his team of specialists will help you determine which
breast augmentation
procedure and size is right for you, both to minimize the scarring, and to achieve the desired result.The most common placement for implants is under the pectoral muscle. However, they can also be placed above the pectoral muscle and below the breast tissue or gland (Sub Glandular). This procedure usually requires a general anesthetic. The surgery is always performed following these principles:
Accurate breast dimensions, skin stretch, and thickness are measured and taken into account in choosing the implant size (volume or number of ccs).
The surgery is relatively bloodless, or minimal bleeding occurs. Therefore, there is less trauma to the breast tissues and ribcage when placing the implant under the muscle.
Early post-operative motion and return to activity is encouraged.
Most patients return to most daily activities in 48 hours.