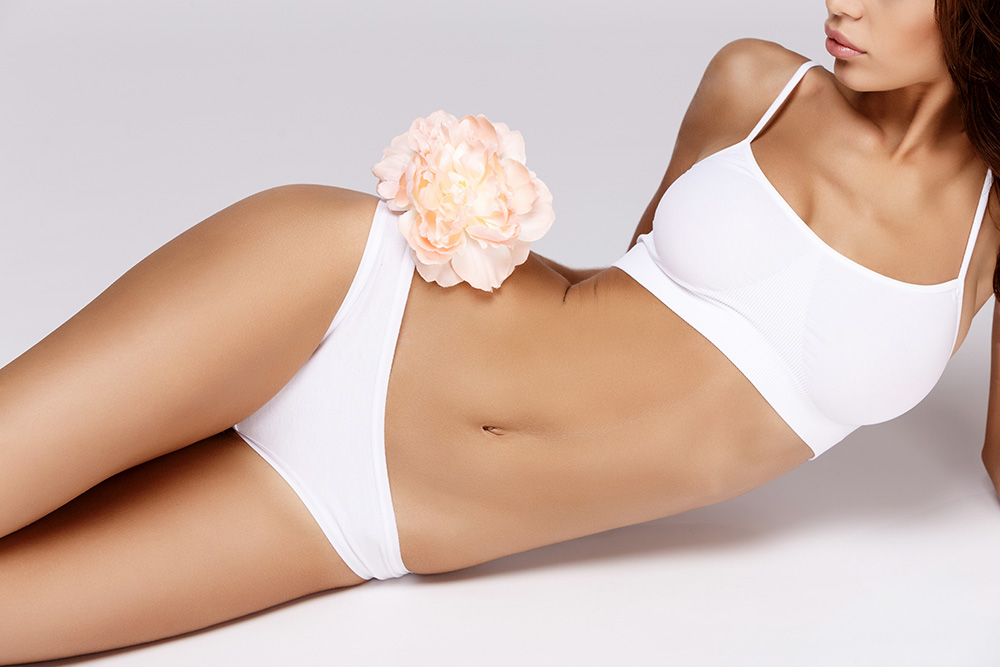 Over the course of a woman's life, factors like age, childbirth, weight changes, and various medical conditions can cause the muscles of the vagina and surrounding tissue to become stretched or loose, often leading to discomfort, incontinence, and reduced sexual satisfaction. Fortunately, today Ocean View Cosmetic Surgical Group offers a non-surgical the most advanced vulvovaginal rejuvenation procedure called ThermiVa that helps restore and revive your feminine wellness with no downtime or discomfort.
ThermiVa is a non-surgical outpatient procedure that uses thermistor-regulated RF energy emission to gently heat skin tissue, causing it to gradually shrink and tighten. ThermiVa is administered with an "S" shaped hand piece has smooth curves for optimal comfort in treating both internal and external anatomical features. The procedure serves as an effective and non-surgical alternative to labiaplasty and other vaginal tightening surgical procedures.
For the best possible results, it is recommended that patients undergo three sessions of 15 to 30 minutes over a period of three months. Patients typically see immediate results followed by more significant results over the next three to four months. In total, patients may enjoy up to nine months to one year of tighter skin tissue as the body produces more collagen in the treated area.
ThermiVa provides overall improvement of skin and muscle tissue, nerve enhancement, and increased blood vessels in the labia and vaginal canal for renewed and strengthened results. Women who have lost elasticity or suffered excessive stretching can regain normal skin and muscle tone that can also improve bladder, orgasmic function, and reduce vaginal dryness.
Find Vaginal Rejuvenation calling us Today!