Our cosmetic surgeon in Venice Beach can provide many different procedures that can help you to get the look that you've always wanted. In southern California, everyone does what they can to look their best at all times. This is home to some of the most gorgeous people in the world. If you want to stand out, it takes that extra something. Everyone is beautiful. But, with the help of true professional, you can look better than ever. In this article, we'll go over a few of the procedures that are offered here. Then, we'll explain why the Venice Beach Surgical Center is the place to go for them.
Tummy Tuck from a Cosmetic Surgeon in Venice Beach
When people hear "tummy tuck," they tend to have some misconceptions about what it means. It's not exactly like liposuction. It's an entirely different procedure that's concerned with removing excess skin and fat from the abdomen. That's the part of a person's body where excess fat is most likely unwanted. Going to the gym, working out and eating right are great ways to stay in shape, but if you already have fat in this area that may not be enough to get rid of it. As great as it is to take care of yourself (and make no mistake, it is) you never know where you're going to lose the weight. We've had so many patients over the years that did everything they could to lose weight but some problem areas remained. If the tummy is one of yours, we can target that.
How a Tummy Tuck Works
The idea behind how our tummy tuck works is simple: we make a small incision, and then we go in there and remove the excess fat. By that same token, we make sure to tighten your underlying muscles. This is important to keep in mind: we don't keep them too tight. We make it look great, but also right and natural. If the look is too artificial, it wouldn't be right. You deserve to have a body that's your best, your organic natural best. So, that's what you'll get with our tummy tuck. You'll be the best your stomach has ever looked, naturally.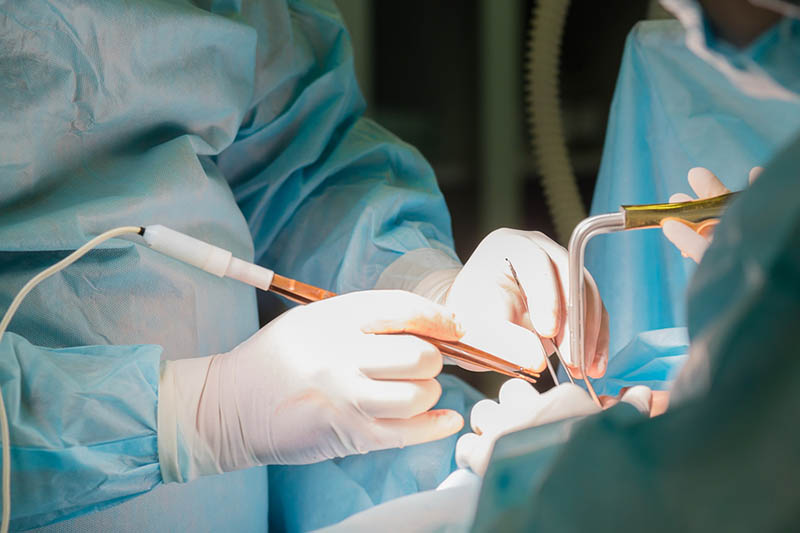 A Scar, Hidden Away
In southern California, the weather is almost always nice. Even in the winter, when it snows in other parts of the country, it's sunny here. So, people want to spend time at the beach, in their swimsuit. When you get a tummy tuck, you want to show off your body. You want others to notice how good you look. We want to make sure that you can do that, so we hide your scar. We put the incision as low as possible on your body, often at your bikini line. That way, it's almost always hidden. The tiny scars that do come about as a result of a tummy tuck are small enough that they can be hidden by even the tiniest bikini. By that same token, they're usually hidden by underwear, as well. When you get this procedure from us, no one will see your scar.
Your Best Look, Completely Naturally
The details matter to us at the Venice Beach Surgical Center. So, when we perform a tummy tuck on you, we make sure that you have a natural belly button in the right place. You might laugh to read that, but too many of our patients have talked about how other locations don't do that same due diligence. They'll just put your belly button wherever they want, instead of in the right place. We make sure that you get an "innie" in the proper location for your body, so that you look great with your midriff exposed. By that same token, we understand that there's more to your waist than just your tummy tuck. That's where our other procedures come in.
See, if you have a tummy tuck but there's still excess fat on your hips and waist, you won't look as great as you can. That's why many of our patients opt for high def liposuction as well. That way, we can remove the flanks and love handles from your body. Your entire body will look taut and young. Your youthful figure does not have to be something in the past – with our procedure; it can be a part of your present and future.
A tummy tuck is just one of the procedures that we can provide. Don't worry about how you can tighten your muscles on your own. Do not fret about having excess skin after a pregnancy. Instead, let our tummy tuck give you your old body back. For more info about this or any of our other procedures, give us a call at (888) 598-0620 or head to our site.