Every year, people get upset and anxious over minor problems with their bodies that they believe are insurmountable. In some cases, this can become a life-threatening condition but, in many cases, the problem can be resolved with the help of cosmetic treatment from the Venice Beach Surgical Center. In order to find out more about how we can help you to get rid of minor areas of fat interfering with your happiness, you need to speak to Dr. Rojas about his use of liposuction. Particularly about high definition lipo in Los Angeles. Residents can come to visit the surgery center any time they wish to find out more about this treatment.
The Problem with Belly Fat
One of the biggest issues to do with the shaping of the body is a small layer of fat that sits around the belly and cannot be removed easily without an extremely strict diet and exercise regime. Even then, that little lump of fat is likely to stick around. What makes it so hard to handle is that it is just so resistant to non-surgical treatments. This is why specialist liposuction techniques can really be extremely helpful. Almost all of the big stars of Hollywood have had this type of treatment for their belly fat, so it is not even an unusual process these days. Liposuction is really the only way to get rid of this protrusion around the abdomen. If you are looking for more help with your belly fat, then you need to speak to the experts today.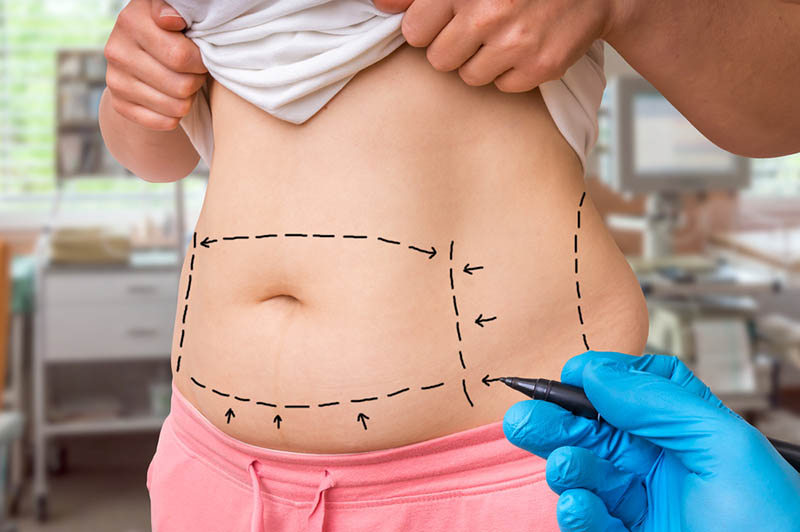 Getting Liposuction
You may have already considered getting liposuction and decided against it because it seemed to be a lot of scarring and bruising for a small area of fat. Modern lipo techniques mean that you can get exactly what you need with the removal of fat cells without the risk of damage to the other cells in the abdomen, and less scarring and bruising in the immediate aftermath. Our specialist doctor can offer high-definition liposuction which can be used solely for the purposes of removing this type of fat without disrupting other parts of the body. Find out how you can do this easily when you speak to the team at our surgical center.
Talk to Specialists Today
When you need help removing belly fat, then you need to speak to the team at Venice Beach Surgical Center today about the opportunity for HD lipo in Los Angeles. Residents can talk to Dr. Rojas today about his ability to get rid of excess belly fat easily, and all that you have to do is discuss your treatment options with us today. When you need expert help to really define your body, then we are here to show you the treatments that we can offer you. Just find out about our specialist services when you send us an online message today, or call directly at (888) 598-0620 now.