When you see loose skin, it can feel like you've lost a kind of control of your body. If you're like so many of us, you do the right things: you workout. You eat healthy. You lead what could only be called a healthy lifestyle. Yet, loose skin persists. Even if you get some of it to go away, it comes back worse after a while. We offer a permanent skin tightening solution. Not only will it tighten your skin in a safe, non-invasive way, but it also boosts collagen, too. That's the power of Renuvion. 
Renuvion: Effective More or Less Forever 
This is one of those procedures that lives up to its name. Renuvion really can "renew" your body, contouring your body in the way that you want. It does so by inserting a small tube into tiny, strategic incisions in your body. There, it harnesses the power of helium to direct a cool plasma into your body. It tightens your skin from the underside while igniting your collagen production. That's where the lasting results come from.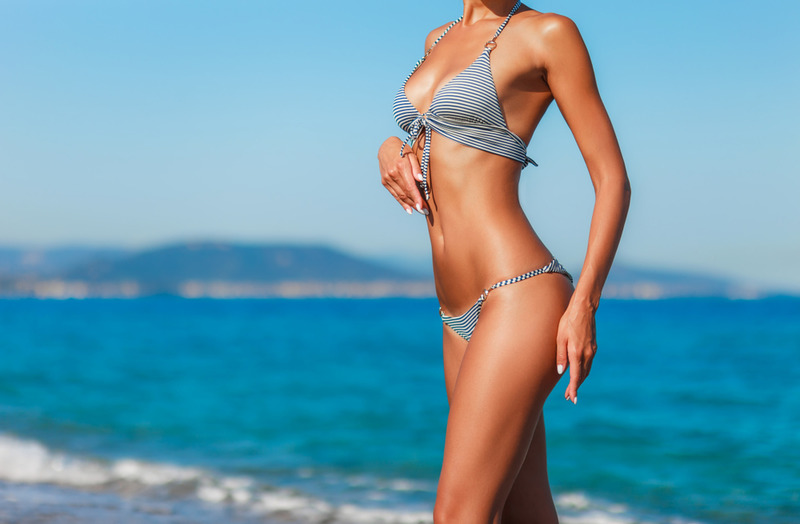 Fast Procedure, Fast Recovery 
You might read something like "tiny, strategic incisions in your body" and think: "I bet I'll be in bed for a long time after this procedure." However, the opposite is true. Everyone who gets this procedure here goes home that same day. We've had clients who get this procedure and then go back to work. The entire procedure itself, from the moment we apply the anesthesia till we're done lasts half an hour max. On top of that, the recovery period is very quick. Depending on which other procedures you have with it, you might only have to wear a compression garment for a bit. That's it. You'll be back to work, looking better than ever. 
Tighten Skin All Over 
When folks think of "loose skin," they tend to think of the abdomen, the buttocks, and the legs, but the truth is that you could have loose skin all over your body. That's why Renuvion was designed to make sure that it can deal with loose skin basically anywhere you might have it. This FDA-approved procedure can tighten skin for good around your legs, buttocks, and abdomen, sure, but also your hips, flanks, back, inner thighs, outer thighs, arms, and neck. If you've got loose skin, this procedure can probably do something about it. 
Take Control of Your Look 
If you've looked into other procedures, then you know that the results tend to be ephemeral. That's not how this one works. If you get this procedure and lead a healthy lifestyle, you'll basically have permanent results, understanding that as we age, so too does our skin. This procedure works great on its own, but it's also fantastic when you get it done at the same time as other procedures, too. That way, you can take full control of your body contouring, looking exactly how you want. For more info, contact us at (888) 598-0620.