If you are desperate to change some of the fundamental shapings of your body and you are willing to pay for guaranteed success, then one of the best and most popular cosmetic surgery procedures in the last few years has without a doubt been fat transfer to the buttocks! Thanks to the likes of Kim Kardashian and Jennifer Lopez, the trend for wanting a big, voluptuous rear is stronger than ever, and if you aren't naturally blessed with the kind of 'junk in the trunk' that you want, you can still have it thanks to the wonders of modern surgery. With this in mind, here is some basic information about fat transfer to the buttocks.
How Does Fat Transfer Work?
Fat transfer, as the name suggests, is the process of taking fat from one part of the body and using it to round out another area. For example, fat can be taken from a person's abdomen and placed in their buttocks to give them a bigger, juicier, more defined rear! This is done by removing the fat, cleaning it, and then using specially designed needles to inject it into the desired areas. Fat transfer can be done using just a local numbing agent rather than general anesthesia. 
Who Is A Good Candidate For Fat Transfer?
To be a good candidate for fat transfer, you need to meet a few different requirements. Somebody who doesn't have problems with circulation and who isn't a smoker is a perfect candidate, and of course, you need to have enough excess fat in certain areas of your body in order to be able to harvest and transfer it without issues! Being in good general health is also something that a surgeon will look for before they permit you to go 'under the knife, so to speak. In terms of the spectrum of cosmetic procedures, fat transfer is not on the high end when it comes to danger.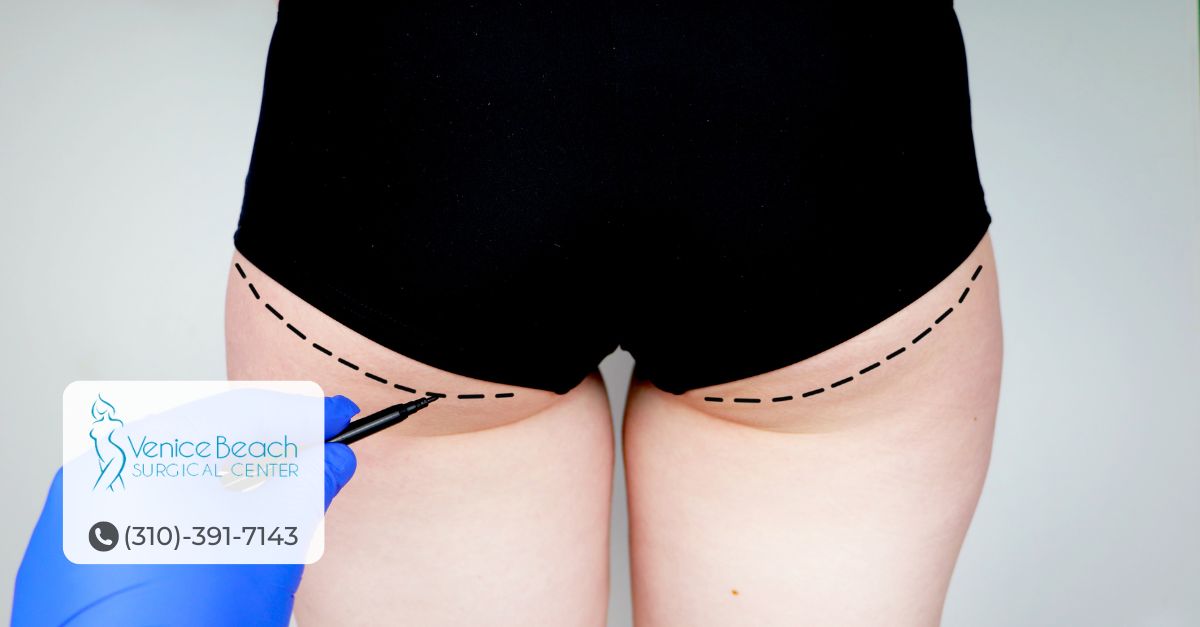 When Is Fat Transfer Appropriate?
Fat transfer is a procedure that can solve a handful of problems you might be having with your body. It is a really effective way to fill out any lines and/or creases on your face, being more permanent than fillers. Of course, we are focusing on the buttocks, and whether you want more volume to be like J. Lo or you simply want to reverse some of the natural sagging and aging that our behinds go through over time, fat transfer is the best possible way to go about it for a permanent treatment that doesn't require much recovery time at all.
If you are interested in fat transfer to the buttocks for yourself, then the first thing to do is get in touch with the Venice Beach Surgical Center to set up an initial consultation. Dr. Rojas and his experienced, talented team are more than happy to answer any questions that you might have. Our aim is to make you feel as comfortable and educated as possible before making any big decisions. We look forward to meeting you!