If you've been wondering about where to have liposuction in Los Angeles, you might want to learn more before consulting a doctor. Understand what liposuction is all about could help you decide whether its really for you. You may be wondering if liposuction is a safe procedure. Liposuction is a surgery that removes the extra fat from your body. It is also known by the names lipoplasty, body contouring, and lipo and is considered one of the most popular cosmetic options. People who want to get lipo usually do so because they wish to improve the contour or shape of their body. People who elect to get lipo performed usually have fat removed from their hips, buttocks, thighs, arms, neck, back or abdomen.
When considering liposuction it's best to ask yourself if that fat you are storing about be removed from a healthier diet and a regular exercise regime. If you have exhausted your options and are a healthy individual in eating habits and exercise but still have stubborn fat this could be the right procedure for you. It's important to keep in mind that lipo itself isn't an alternative to weight loss. Just like any other surgery, it carries real risks that should be discussed with your surgeon before going under. You may be wondering what to expect when it comes to getting lipo done. The first thing to consider is that you have to go under anesthesia to have lipo performed. You won't feel anything during the procedure but will during recovery. This recovery time can be painful and depends on where you get your suction done. You could be facing bruising, swelling, sore areas and numbness post surgery. To reduce the pain prior to surgery you can talk to your doctor about the anesthesia being used, your pain concerns and post-op medications.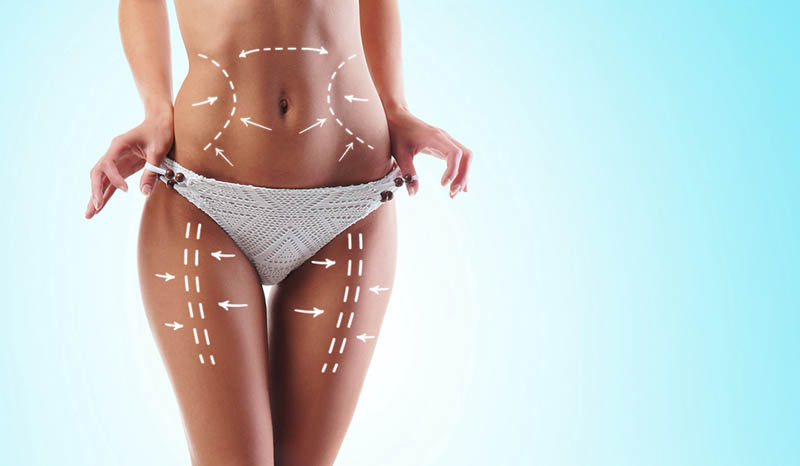 Following your surgery, you'll want to take the medication you have been prescribed for recovery to manage your pain. You will also likely have to wear compression garments as well as draining tubes. In the days and weeks following your surgery you will want to relax and rest, ensuring that you drink plenty of water and avoid excess salt that could cause you to swell. If you're wondering if you are a good candidate for liposuction you have to ask yourself a few questions. Does your skin have good elasticity? Do you have good muscle tone? Are you obese or overweight? Do you smoke? These all can be factors that can affect your eligibility to have lipo performed. There are some risks to keep in mind about this surgery which can include damage to organs, nerve damage, death, shock and complications with anesthesia. There are also immediate post-op risks including blood clots, fat clots, infections, bleeding under the skin, swelling as well as heart and kidney problems.
If you think that liposuction is your answer for the stubborn fat despots you currently are dealing with you should contact Venice Beach Surgical Center. You can also schedule a consultation appointment on our homepage.