Liposuction isn't only for women. Men, too, can take advantage of this cosmetic procedure. It's a common cosmetic surgery that Dr. Augusto Rojas, a distinguished cosmetic surgeon in Los Angeles, performs every month. Before, cosmetic surgery was dominated by female patients. But now, men proliferate in that domain to undergo plastic surgery, specifically liposuction.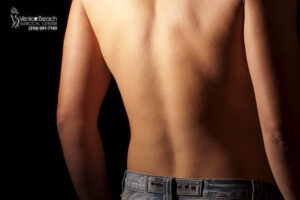 The most common issue of many men is the beer gut. But liposuction for men isn't just about getting rid of the love handles. Rather, it's also used to remedy gynecomastia. This condition causes male breast tissue to enlarge and start to grow too much. To remove the excess fatty tissue in the chest, liposuction is conducted. The goal here is to break up fat cells and vacuum them out. It results in a more masculine profile. 
Why Men Need Liposuction? 
Men aren't resistant to extra fats. They tend to accumulate excess fats in the belly but not so much on the thighs, unlike women. The number of fats to be removed from men is different from women. Fats in men are more fibrous. Thus, they are more difficult to eliminate. Plus, men are larger than women. Furthermore, the outcome is better mostly in men because they have good skin tone. Their skin won't get ruined because of pregnancy. But if they continue eating unhealthy food, their skin will still expand. After undergoing liposuction, they may still need a skin tightening procedure. 
Are You Planning to Undergo Liposuction for Men? 
Not all men can be a good candidate for this procedure. If you're a healthy, non-smoker chap, you may be an ideal candidate for it. But your weight must be close to the ideal weight. You'll get a better result if you have good skin elasticity. 
Hanging Ab Skin 
If you're one of those men who suffer from hanging abdominal skin because of massive weight loss, then a full abdominoplasty may be recommended. It's a major procedure, though. But it's effective in removing excess fat while it tightens abdominal muscles. It also trims your waistline. However, you may not need a tummy tuck if you have good skin elasticity. But if you wish to improve your muscle control, you can take advantage of the sculpting technique. You may also undergo abdominal etching. It's a new technique that gives you a ripped appearance in your abdomen. 
Seek Out the Best Plastic Surgeon in LA
Liposuction and other cosmetic surgeries for men must only be done by a board-certified cosmetic surgeon. But being certified isn't enough. You need a cosmetic surgeon with decades of experience in enhancing the appearance of a person. That's why most men in LA flock to the clinic of Dr. Rojas to undergo a cosmetic procedure. Dr. Rojas has over 20 years of experience in liposuction. His office offers top-notch liposuction services in LA. When you decide to enhance your physical appearance and get rid of your love handles, you would want a surgeon who's isn't only licensed and certified but also with copious experience in dealing with this kind of procedure. 
Call our cosmetic surgeon in Los Angeles today to set up an appointment: (323)-310-3880.