One of the most popular types of cosmetic surgery throughout the United States, plumping of the lips has seen a surge in demand, and it is no surprise that it is extremely common for both celebrities and ordinary residents to request lip augmentation in Los Angeles from Venice Beach Surgical Center. The latest data shows that this procedure broke records in 2015. The year that some celebrities started discussing their use of this cosmetic treatment, and Los Angeles is still very much in love with the idea of plumper, more luxurious lips. If you think about trying this technique, it makes sense to learn more about the procedure before you try.
Injections To Fill Out Your Lips
If you want bigger lips, then augmentation may be the best option for you. In this process, the surgeon inserts fillers into the lips via an injection. The material of the majority of fillers is Hyaluronic acid. A natural acid which is safe to inject. Over time, this filler will be broken down by the body, and is then injected, so there is no chemical residue in the lips. Fillers like this are the perfect solution for people who worry about long-term adaption of their body, and want a less permanent change.
Fillers are also used to plump up the cheeks and fill in wrinkle lines, and it can easily be dissolved using a special injection, so you don't have to worry about allergic reactions. It can be a great cosmetic change if you want to add some drama to a date or public occasion.
Are You Thinking About Augmentation?
We know that many of our patients spend months and even years considering whether or not to have cosmetic treatments before they come to Venice Beach Surgical Center. This is because they are concerned about the effects of the treatment. You may be uncertain about having an injection into your lips, and want to know whether it will be uncomfortable, or whether the fillers will affect the feeling on your lips.
When you come to Venice Beach, our team will take steps to make sure that you are not in too much discomfort. You may also wonder about the risks that injectable fillers involve. But if you choose to use a cosmetic specialist, rather than a salon employee, then you have very little to worry about.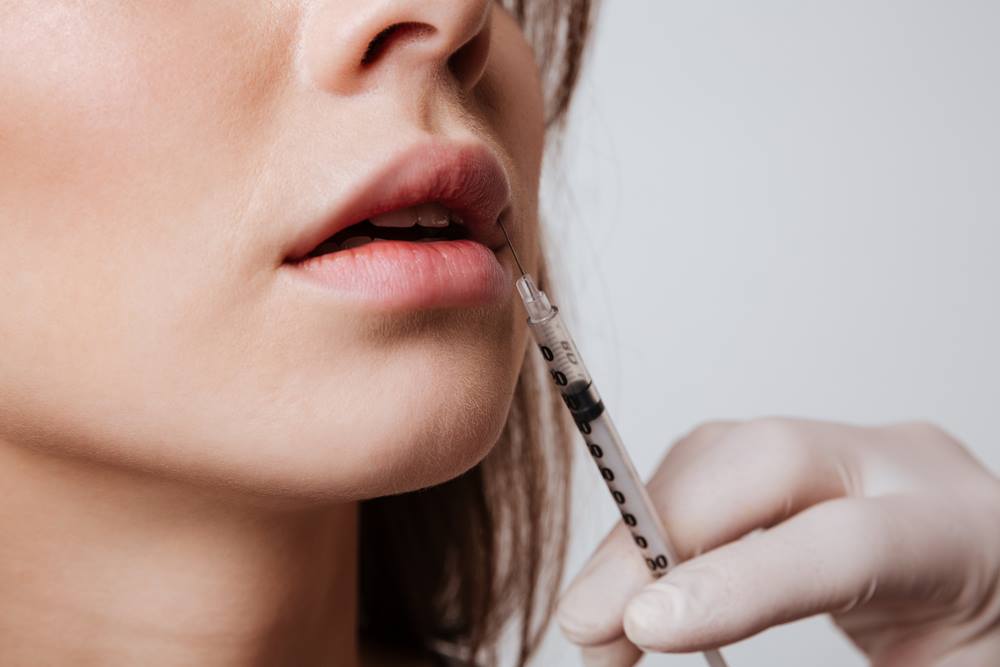 Visit Our Experienced Team For Lip Augmentation
If you are looking for experienced surgeons offering lip augmentation in Los Angeles, then you should come to Venice Beach Surgical Center today. We can discuss your requirements with you, and help you to choose a surgical treatment which suits your needs. Whether that is augmentation or other cosmetic therapies. We can make sure that you get the treatment which is best for you. To make an appointment with our surgical specialist, you should contact us online, or call the team with any questions that you may have on (888) 598-0620 today.