There's no way those supermodels always look good even after they eat a lot of unhealthy food. Most of them underwent a popular procedure known as liposuction in Los Angeles. It's a form of cosmetic surgery that drastically removes those stubborn fats from your waist, thighs, and other areas of your body. Before, liposuction was a general procedure. It means that you need to be heavily sedated and stay in a hospital for a few days. But things are different now. Liposuction techniques are so advanced that the procedure is now considered minimally invasive.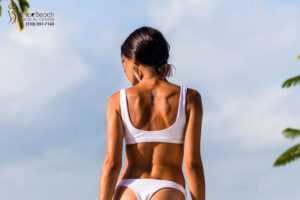 If your goal is to remove those stubborn fats from your belly and get a model figure body, then you need to undergo a liposculpture. Liposculpture involves liposuction. However, in addition to removing excess fats, it also helps you get the desired shape. That's why it's ideal for those who wish to have that model figure body. Then again, any type of liposuction requires that you have good elasticity. It doesn't work well if your skin is loose and you have weakened muscles because of age or from pregnancy. However, you don't have to second guess whether or not you're an ideal candidate for liposuction. Dr. Rojas of Venice Beach Surgical Center will tell you whether or not this procedure is the ideal option for your case. 
Does the Result of Liposuction Permanent? 
Yes, the result is permanent. However, you need to pair it with a healthy lifestyle. It means that after undergoing this procedure, you must strictly follow a healthy diet and carry out regular exercise. The excess fat is indeed eliminated. But there are still leftover fat cells in the area. They won't increase in number, as long as you maintain a healthy weight. If you gained significant weight after surgery, then the remaining fat cells will become larger again, thereby, negatively affecting the outcome. Thus, the result will only be permanent if you follow a healthy lifestyle. 
Why Undergo Liposuction? 
For many, liposuction is all about enhancing physical appearance. But for some people, this procedure is about improving health. Liposuction reduced fat cells in your blood. That's not all as it also reduced triglycerides from your body. Keep in mind that high levels of these fats can increase your risk for heart disease. Furthermore, liposuction can help boost your self-confidence. When those stubborn fats on your belly keep hanging on, they can be embarrassing. They will make you more self-conscious. You will berate yourself for not working too hard. But some people can't just get rid of excess fats without the help of a medical procedure. If you're one of those unfortunate individuals, then liposuction can truly help. After the procedure, it can bring back your confidence and restore your sexy and attractive features. 
Choose Experienced Cosmetic Surgeon in LA 
Don't just go to any plastic surgeon in LA. Rather, you must only consult with a certified, experienced cosmetic surgeon, who has been in the industry for decades. Choose only the best because you deserve the best for your health. 
Contact our team today to know more about liposuction in Los Angeles and how you can avail it: (323)-310-3880.